PIZZA: Our Claim to Fame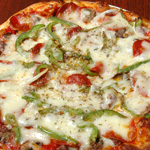 Our NEW YORK-STYLE PIZZA is made with a hand-tossed crust, crisp along its edge and generously smothered in our sauce, cheese and your favorite toppings. This style originated in New York City in the early 1900s, which itself was derived from the Neapolitan style pizza of Italy. We bring it to you today at A'mis.
Visit our menu >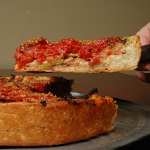 A'mis CHICAGO-STYLE PIZZA: The ultimate deep-dish wonder. its very high, pie-like edge gives us lots of space for large amounts of cheese, sauce and toppings. It is argued which Chicago restaurant invented this gem, but no matter, you don't have to go to Chicago to experience it's deliciousness!
Visit our menu >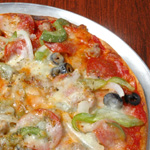 Last but not least is A'mis ST. LOUIS-STYLE PIZZA. This heavenly creation put St. Louis on the pizza map. Featuring a thin cracker-like crust made without yeast, this hometown favorite will be sure to please any crowd. Add your choice of toppings and enjoy A'mis' take on this classic!
Visit our menu >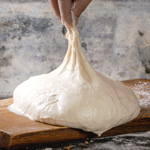 Learn more about our crust:
LISTEN:
Two Locations, Serving Up Goodness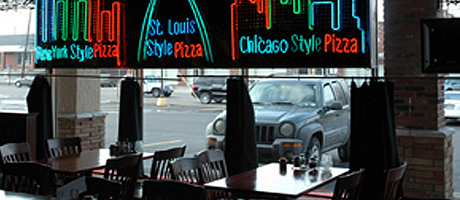 Visit our St. Louis Location:
A'mis original location, this restaurant is conveniently located in Rock Hill.
More about this location >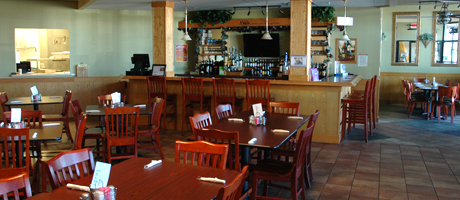 Visit our O'Fallon, Mo Location:
A'mis O'Fallon restaurant is located in Monticello Plaza.
More about this location >